2. The Glimpse
About "The Glimpse"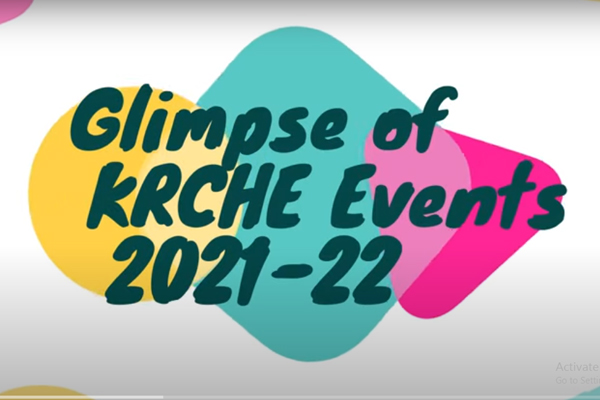 "The Glimpse" is our regular in-house bi-annual Magazine published by the Department of Management & Department of Journalism(Mass Communication) in the month of January & every year. It contains the description of various scholastic and co-curricular activities like Fresher's Party, Annual Day, Sports Day, Co-curricular activities, Educational & Industrial Visits etc. organized by the college during the half- year. We encourage our faculty members and students to present their thoughts in form of articles and honor the insight from the visitors and alumni.
Students & Faculty members who wish to contribute in the upcoming issues of "The Glimpse" may send their contributions at events@krcollege.in alongwith their details & passport size photograph.
3. KR Times
About "KR Times"
The KR Times, Bi-Lingual yearly newspaper published in Kasturi Ram College of Higher Education, Delhi. It is one of Delhi's most influential papers and its voice has frequently coincided with that of the college students.
It covers a broad range of subject matter with attractive makeup and a readable style, like that of the Editorial, Education & Technology, Politics & Crime, Bhakti & Vyapar, Entertainment & Sports, Events & Campus news.